far too long since a music post, I might not even limit myself to a number. just going to post some songs I haven't been able to get enough of recently, and see how many we get :)

I got the Taylor Swift Speak now album and there are so many amazing songs on it. I stayed up late many a nights over the past month listening to it. She gets emotion really well and brings out the tears at time.

my favorite has to be the acoustic version of Haunted. I can hear the pain and betrayal in her voice. I get chills every time and cried the first time I heard it, and I love the abrupt ending, almost like the relationship.

Dear John is quite amazing as well. it gets my imagination running wild, and again the pain in the vocals and music alone and chilling. wonderful!

Enchanted is another amazing song, but in a happier way. I love the sweet innocence of the song. super cute expression of admiration :)

I could probably list every song on the album as a favorite, but I won't. Lastly I'll mention my love for Last Kiss. I can feel the heartbreak and confusion. it is a nice song, but I can't get over the creepiness of "I'll watch your life in pictures like I used to watch you sleep."



Moving on from Taylor...

perhaps I shall list the rest, with a bit of commentary along the way...

1. Haunted (acoustic)
2. Dear John
3. Enchanted
4. Last Kiss

Post my obsession with the past season of the X Factor UK (the first I've watched since I live in the States) my obsession for all things British has been in full swing. Cheryl Cole is a judge on the show so I made myself familiar with her solo music as well as Girls Aloud and I love it all :) my favorites are (in no particular order)...

Girls Aloud
5. Biology
6. Love Bomb
7. Love Machine
8. Fling
9. The Promise
10. Sound of the Underground
11. Love's the Key
12. Call the Shots
13. Sexy No, No, No
14. Can't Speak French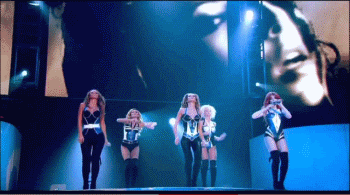 Cheryl Cole
15. Fight for this Love
16. Parachute
17. Rain on Me
18. Happy Hour
19. Stand Up
20. Promise This
21. Let's Get Down
22. Better to Lie
23. Waiting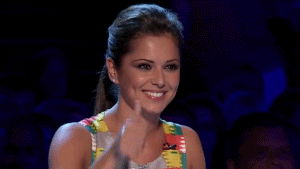 Speaking of X Factor, for some reason I just loved Cher Lloyd. There was something about her I just love! I guess that is the point of the show, she was by far my favorite, and I am so happy she made it as far in the competition as she did with all of the hate she got. completely undeserved hate mind you. She is just a talented 17 year old trying to make her dream come true. love her and I wish her the best! her album is most definitely on my keep an eye out for list :) my favorite performances of hers were

24. audition Turn my Swag On (amazing! I was on her side from the moment I saw this)
25. bootcamp Viva La Vida remix (loved the follow up to her audition, amazing!)
26. No Diggity/Shout mash up
27. Stay
28. Girlfriend (I loved the rap, it was so good!)
29. Nothing on You
30. The Clapping Song/Get Your Freak On mash up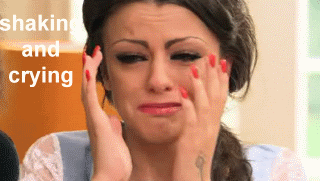 also on the x factor page... the tween in me fell for One Direction :) They are super cute and wonderfully talented. Harry is by far my favorite, I'm a sucker for the dimples :) and I think his voice is the strongest of the group and the nicest to listen to! but I love them all! my favorite performances are

31. Torn (show version and judges house)
32. Chasing Cars
33. All you Need is Love
34. My Life Would Suck Without You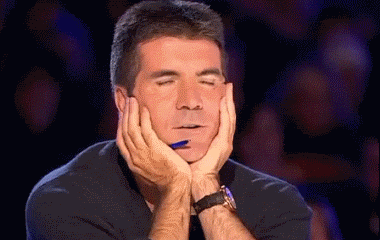 further on the British invasion train, Pixie Lott. guest judge on x factor, so I looked into her. Love a few songs (but i haven't fully listen the album properly) and they are...

35. Cry me Out
36. Turn It Up
37. Mama Do (Uh Oh, Uh Oh)

lastly on the British invasion, over the past few days I have been getting down to Tinie Tempah! it's hip hop that makes me just want to dance! I love the British accent while rapping and the use of petrol and trainers so endearing! favorites are...

38. Pass Out
39. Miami 2 Ibiza
40. Written in the Stars
41. Frisky
42. Just a Little
43. Invincible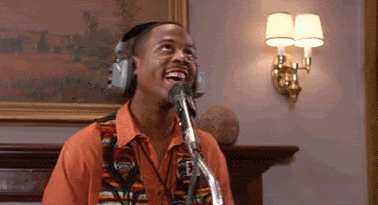 Next up is Adele... partly British, but I don't include her in the invasion because her music is available in the US :) She just put out an amazing new album! goosebumps! so many stunning songs on this album and, like Speak Now, have caused tears on occasion :) favs are

44. Rolling in the Deep (amazing lead single, but I found a remix that I love! Childish Gambino added a verse that is simply amazing, It is slowly becoming my most played in my itunes! it is that great!)
45. Rumour has It
46. Turning Tables
47. Don't You Remember (most of the tears are from this song! perhaps my favorite, but it's too soon to tell!)
48. Set Fire tot he Rain
49. He Won't Go
50. Someone Like You (the live version is flawless!)

I could go on and on about music. I just love it so! I think I will save some for later :)



leaving this here because I can't wait for her new album :)